Streetscape Picture Scroll Art Project started at Omoide-Yokocho (Memory Lane) in Shinjuku Japan in 2007. This project can produce a good communication on the street by painting the streetscape with many people around the street. It is easy to paint it because what you do is putting color on a streetscape line drawing we prepared. A finished Streetscape Picture Scroll should be beautiful so you can be proud of it. This site will show you more about this project.
KASAO Atsushi (Communication Artist)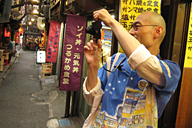 1 Take many photos of the streetscape from different view points and connect these photos to make a panoramic view photo of the street profile.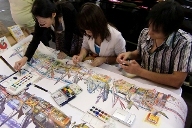 2 Make a line drawing from the panoramic view photo and paint it by water color painting with many people on the street.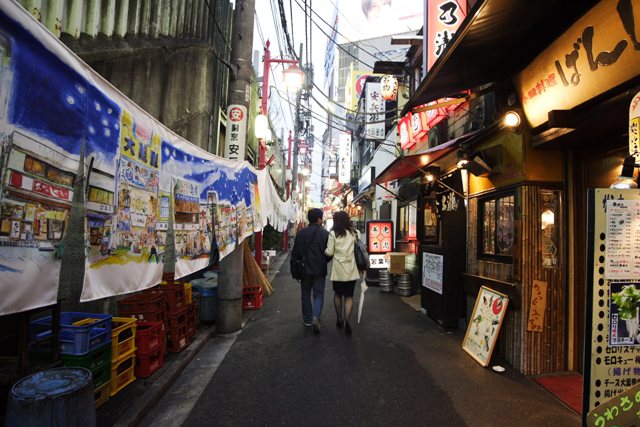 3 Print the finished water colored streetscape out on the Big noren (a noren is a Japanese@shop curtain adorning the entrance ways of Japanese restaurants) and exhibit the big noren near that street.